Event

EUROqCHARM Final Conference
EUROqCHARM is starting its final sprint and getting ready for wrap-up. Our Final Conference will be held in Brussels at the Norwegian House on 11 and 12 October this year. It will not be an easy task to summarize three years of work in two days, but we will ensure that the audience gets a good distillate. We are going to be looking at how harmonisation and standardisation feeds into European and global policy development, how to ensure that local, regional and global monitoring schemes get most of the knowledge that EUROqCHARM has amalgamated and delve into progress made into production of standard materials and reporting formats to ensure quality controlled comparable data. Of course, how to ensure impact resulting from our work and looking ahead will also be on the table.
Check the program
Read the speaker biographies
Registration for the final conference is now closed. Please mind that this is a live in-person event and it will not be streamed online.

With our Final Conference we aim to:

Facilitate dialogue and knowledge exchange between scientists and stakeholders, including policy makers, regulators and monitoring and control bodies.
Promote the EUROqCHARM community for sustained harmonisation at local, national, regional and global levels.
Showcase the tools developed within EUROqCHARM to support quality-controlled assessments of plastic pollution.
Encourage further cooperation and collaboration between scientists and stakeholders.
Discover how EUROqCHARM's activities can support the further implementation of harmonized plastic pollution monitoring.
The project team is now working on finalising the program and ensuring all relevant stakeholders and experts are with us. We will get back to you as soon as possible with the final program. Those registered will get further practical information and a request for further details at the latest on 15/09 but please keep an eye on this event page!
We look forward to two exciting days of learning and discussion, and we hope to have a chance to catch up with colleagues in Brussels!
Speakers
Anders Eide
Ambassador of Norway to the European Union
Arnoldas MILUKAS
Head of Unit REA.B.3 "Biodiversity, Circular Economy and Environment"
Martin Policar
Policy Officer at Circular Economy & Bio-based Systems unit DG Research & Innovation, European Commission
Bert van Bavel
Chief Scientist, Norwegian Institute for Water Research
Carla Friedrich Medina
Programme Management Officer for Plastic Pollution and Marine Litter, United Nations Environment Programme (UNEP)
François Galgani
Institut Francais de Recherche pour l'Exploitation de la MER (IFREMER)
Georg Hanke
European Commission Joint Research Centre
Amy V. Uhrin, Ph.D.
NOAA Marine Debris Program
Noriko TAMIYA-HASE
Deputy Director, Office of Policies against Marine Plastics Pollution, Marine Environment Division, Ministry of the Environment, Japan
Inger Lise Nerland Bråte
Norwegian Environment Agency
Håkan Emteborg
Scientific/Technical Project Manager, European Commission, Directorate General Joint Research Centre
Kamel Labibes, Ph.D.
Ayam Sailing Europe AISBL (ASE)
Florian Lahrouch
AFNOR Normalisation
Nizar Benismail
Head of Nestlé Quality Assurance Center Vittel
Marie-Louise Tambo Magni
Chiron AS
Bavo De Witte
Flemish Institute for Agriculture, Fisheries and Food Research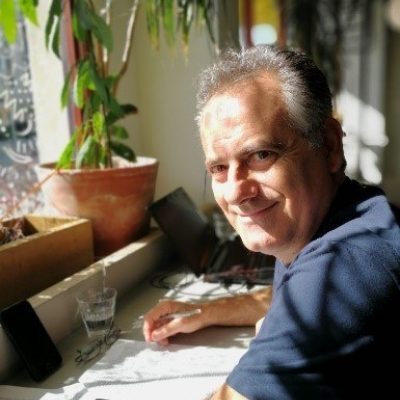 Stefano Aliani
Institute Marine Science (CNR)